A guarantee for the winemaker to charge a fair price and for the consumer to drink a good and healthy wine.
An enhancement of sustainable viticulture.
An active promotion of natural wine on the internet and at exhibitions in selected locations.
Although natural wine does not yet have European certification and does not offer the credibility necessary to gain consumer confidence, we have reached a point of maturity where we find very high quality products on the market. We therefore need coordinated and collaborative actions to promote, enhance and popularise natural wine. We need to start a whole communication and education process, build a reputation and influence the whole profession.
---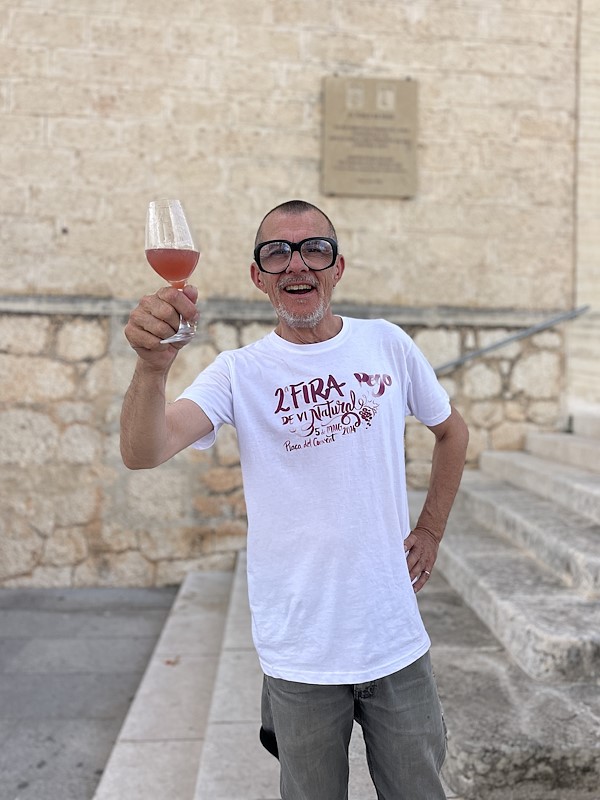 ---
Jérôme Chesnot
Natural wine ambassador
Jérôme Chesnot is the first ambassador of the vinatural.org project. He is the person to contact in order to arrange a tasting or to buy wines from the Alicante region.
---
This organisation was formed in order to reflect on, exchange and discuss ideas in energetic pursuit of the production of natural wines, staying faithful to the values that set this project in motion. As the ambassador of the Bancals de Vi association, the welcome and positive encouragement shown to me by all the agents of viticulture and winemaking in the Valencian Community has exceeded my expectations. As a result, all the positive feedback has spurred me on to go ahead and create a new dynamic around wine, and especially natural wine.
---
Quality, transparency, exclusivity and the revival of our cultural heritage and know-how are the elements of a formula that I have decided to bring to the region of Marina and beyond. A reliable and fervent champion of conscious vine-growers.
---