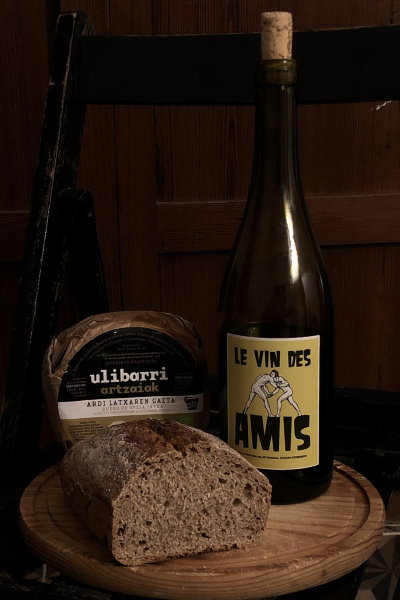 Bread
Leavened, otherwise it's not bread, from Pa o Pa, Vall de Gallinera (Alicante, ES).
---
Cheese
With raw milk, otherwise it's not cheese, from Ulibarri Artzaiak, Gordexola (Bizkaia, ES).
---
Wine
With no added sulphites because otherwise it's not wine, from Jeff Coutelou, Puimisson (Hérault, FR).
The dairy industry denounces the name "milk" for drinks made from almonds or oats, but can a product made from pasteurised milk still be called "cheese"? We speak of "conventional" wines for those that use chemical yeasts, filtered, micro-oxygenated and sulphited, but should we specify "natural" for a wine that is only fermented grape juice? Today, bread is an industrial product made from genetically modified flours and chemical yeasts, the first consequence of which is an increase in gluten allergies, is it really still bread?
---
#livingproduct #organicproduct #rawproduct #naturalwine #rawwine #rawmilk #leavenedbread