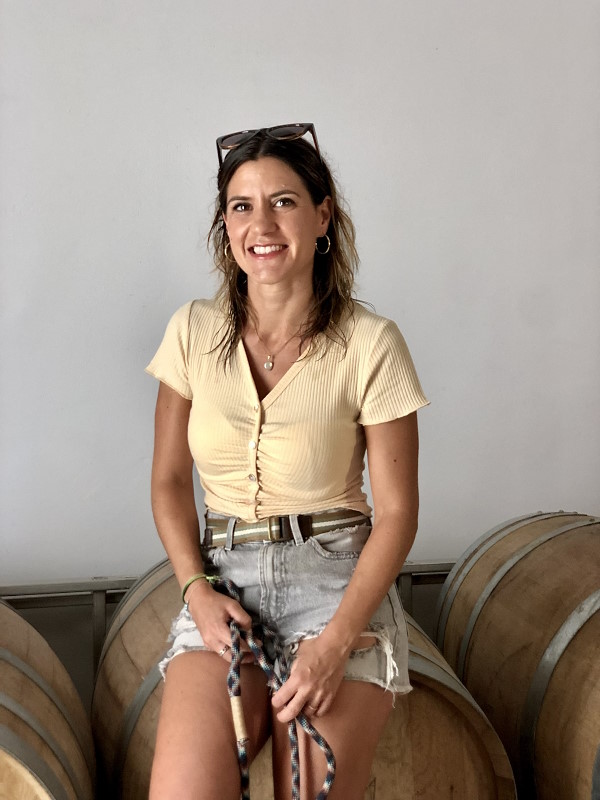 Los Duques - Requena-Utiel
Verónica lives in the small village of Los Duques where she grew up, west of Valencia not far from Requena, at an altitude of 750 metres. The climate is continental with an influence from the Mediterranean Sea, the winters are harsh and the summers very hot. She is the fourth generation of winegrowers and the first to make her own wine from the vine stocks planted by her great-grandfather. Until now, like many winegrowers, the grapes were sold to the cooperative. With the help of her father and a few friends during the harvest, which lasts from the end of August to the beginning of October, she takes care of forty hectares of vines aged between twelve and ninety years.
---
After studying agronomy at the University of Valencia, Verónica travelled and worked in France, where she appreciated the discipline of working in the vineyard. The first cuvées were produced in 2013, but it was in 2021 that the project took shape with the acquisition and restoration of an old cellar dating from 1910 in the village of her childhood. Today, the father must be very proud of his daughter who has become an accomplished winemaker in just a few years. Her wines are generous, vigorous like the history and the people who accompany them. Let's not forget Shiva, the Doberman adopted at just three months old, who is part of the family.
---
The grape varieties are Bobal and Tempranillo for the reds, Macabeu, Chardonnay and Tardana for the whites. The Bobal and Macabeu are planted in sand and silt soil near the Hoces del Cabriel natural park, whose forest provides freshness.

Muda 2022
Dry white wine orange 100% Tardana
Alcohol content: 13% Vol.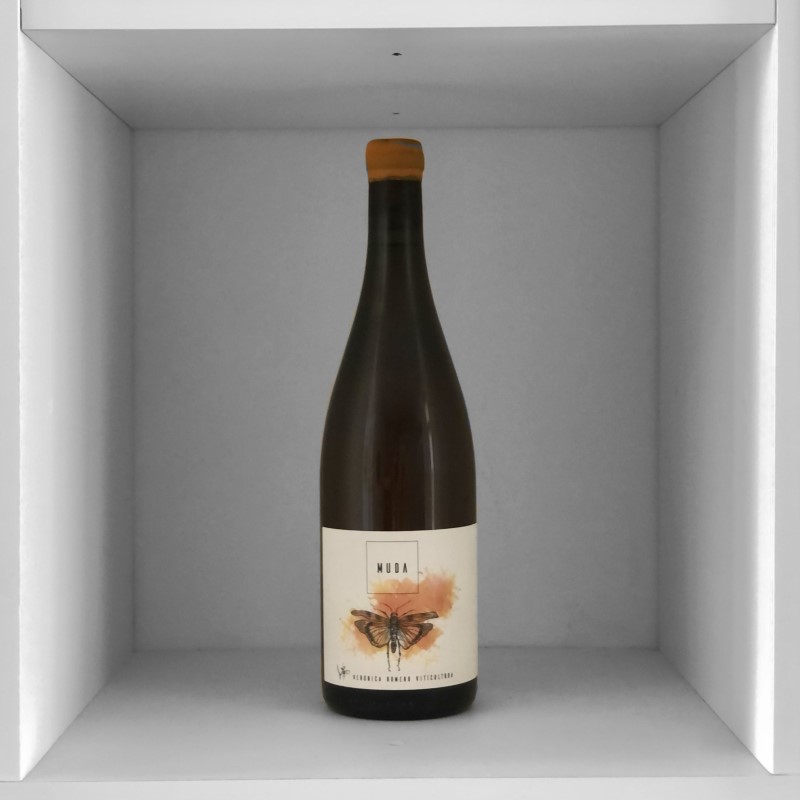 If we have chosen Muda among all the Verónica wines, it is not because orange wines are fashionable, even though this type of vinification with maceration reveals the character of the Tardana grape variety, also called Planta Nova. The forty-year-old goblet-pruned vines are planted in sandy and pebbly soil.
---
The harvest: by hand in 15kg boxes.
---
The winemaking: the grapes are destemmed, crushed and separated. 75% is macerated with the skins for twenty-five days and then matured in 225 litre French oak barrels for four months. 25% of the grapes are fermented without the skins and aged in stainless steel tanks. Before bottling, the wine is blended and left to rest for a month. Like all our selected wines, Muda is unclarified, unfiltered and without added sulphites. 930 bottles produced.
---
The sommelier's notes: the name Muda is a nod to the moulting of insects and their evolution, the Tardana is originally a table grape with a hard, thick skin.
---
Recommended consumption temperature: between 9 and 11°C
---
To be consumed from now on.