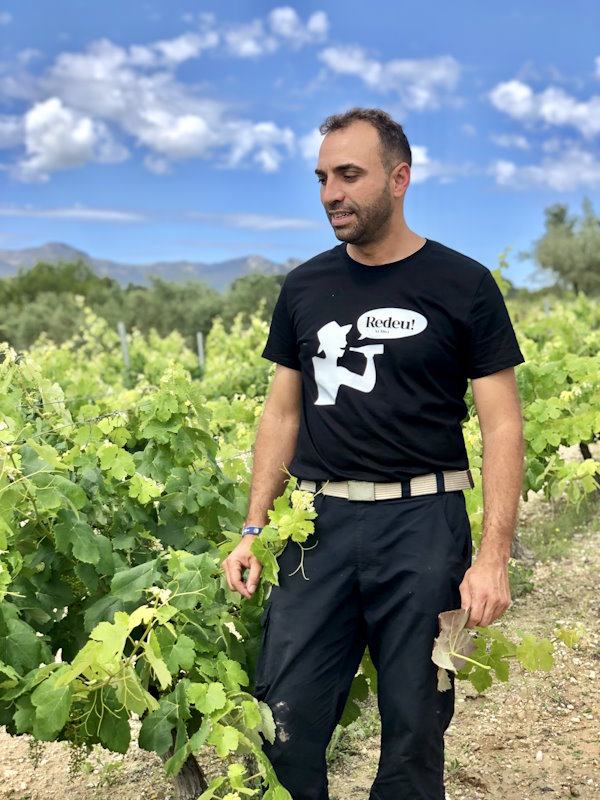 Campo Arcis - Requena-Utiel
Every stone makes the wall. Simple.
The journey is more important than the destination. Basic.
---
The situation of winegrowing in the Valencian Community is in a critic state: on the one hand, we have owners who are too old to continue to run their vineyards, and on the other, a generation of young people who are hard-working but have neither the land nor the money to buy vines. In the comarca of El Comtat (Alicante), José Ramón Mocholi Pérez's 'Redeu! vi diví' (My God!, divine wine) project was born out of a series of meetings and conversations, a concrete example that there is no such thing as fatality and that it is always possible to open up new paths. Ramón, with the help of Nando, a neighbour from Alcoi, has already tended seven vineyards around the village of Beniarrés, belonging to three different owners: Tempranillo, Bobal, Tortosi, Tintorera, Mourvèdre, Malvasia and Macabeu.
---
Ramón studied oenology in Valencia with Veronica Romero and Manu Guardiola, and then did his training in France, in the Bordeaux region. After several years' experience as an oenologist in various vineyards in the Valencian region, he is currently working for a major producer, devoting his free time and passion for wine to his personal project.
---
We're particularly proud to be supporting José Ramón Mocholi Pérez's Redeu! project - remember, his first public release was at our Pego wine fair on 1 May 2023. This kind of cooperation is the only way to succeed in a world of freewheeling competition. In Valencian, mutual aid is called "tornallom", a traditional Valencian word that refers to the natural way of working in community to carry out many tasks in the field or in the rural environment.
---

Redeu! Malvasia 2022
White dry wine Malvasia 100%
Alcohol content: 12,5% Vol.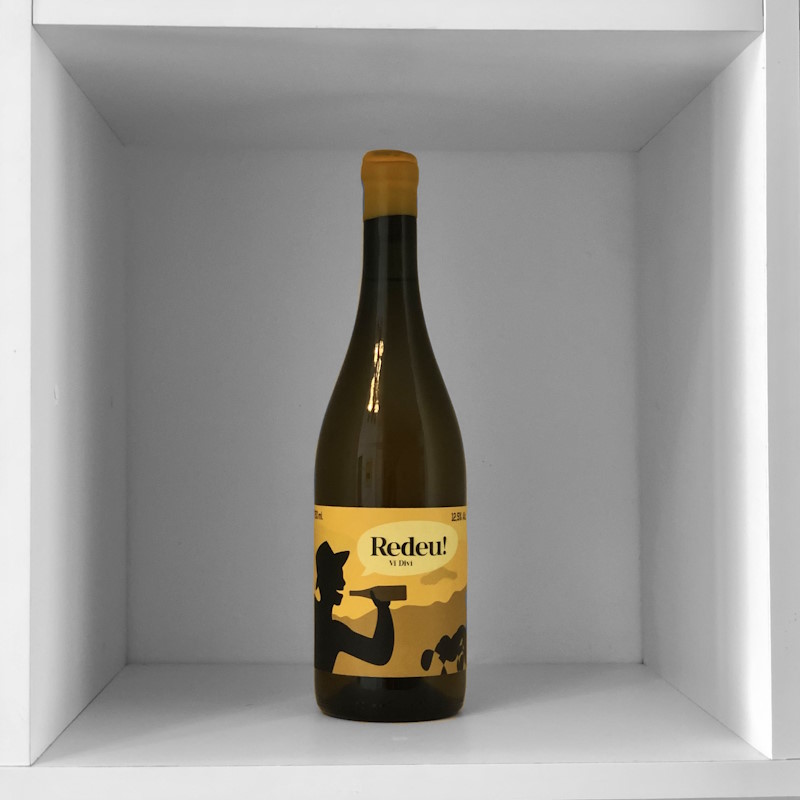 The Malvoisie vineyard is made up of vines over 70 years old, planted in goblet style using environmentally-friendly techniques. Weeding is carried out using a brush cutter and a tractor. Use of copper and sulphur to combat fungi such as mildew and powdery mildew, in addition to a preventive treatment using common horsetail. Green pruning to control vigour and aerate the grapes for perfect ripening.
---
The harvest: hand-picked in 12kg crates at the end of September.
---
The winemaking: two days of maceration with the skins, pressed and cold settled leaving the fine lees to work in a stainless steel vat. Bottled at the first moon of spring.
---
The sommelier's notes: this wine reflects my passion and my character. It's an easy-drinking wine, full of aromas of white flowers and Mediterranean maquis, with a smooth, glyceric palate. With its amber colour, it's definitely a divine wine!
---
Recommended consumption temperature: between 10 and 12°C
---
To be consumed from now on.