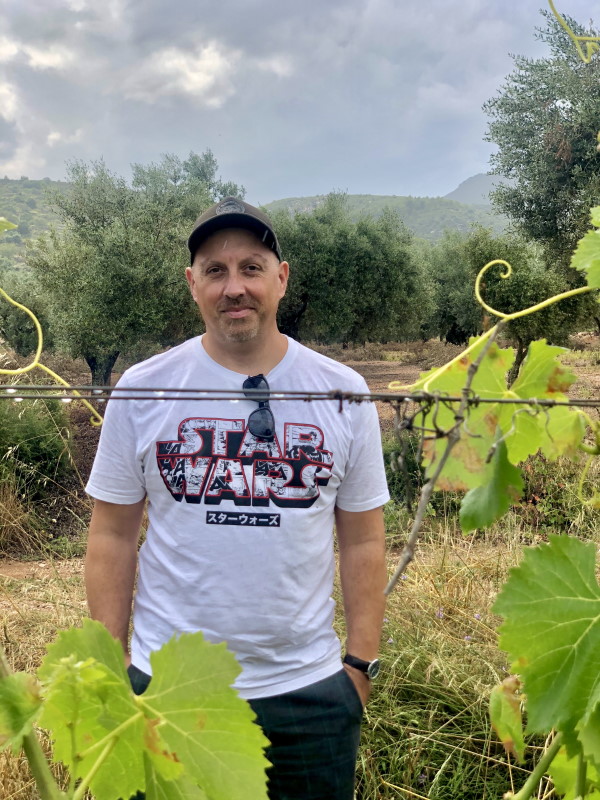 Les Coves de Vinsromà - Plana Alta
Foia: a basin formed by the erosion of water or tectonic activity.
---
We have to leave the province of Alicante to find the producer of Xalera, the white wine which is N°2 on the 2020 winelist. In the north of Castelló, in his native village Les Coves de Vinromà, Roger Diaz works his land with the help of his wife Laia. Their organically certified terraced vineyards, set among olive and carob trees, produce Macabeu, Garnatxa, Monestrell, some Cabernet and the ancient grape Embolicaire (Trepat). The red soil is rich in sediments due to the influence of the nearby sea. Roger, who is a history teacher in Castelló, takes care of his vineyards and his small wine cellar on a daily basis. You cannot drink these wines without acknowledging their unique potential. If one were a wine expert, one would say that the wines Les Foes show a deceptive quality of smoothness in their taste. But, like John Snow, we know nothing, we will happily drink the wine whilst gossiping the night away, talking about holidays and maybe some romance, the wine enhancing the whole unforgettable experience.

Xalera 2021
White wine Macabeo 100%
Alcohol content: 10% Vol.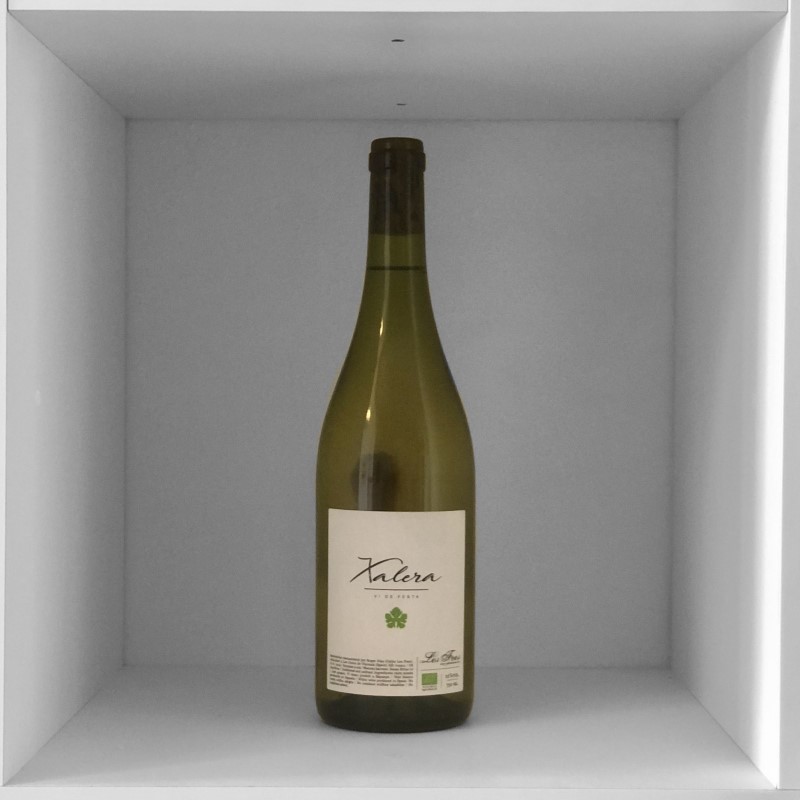 The plot is found at Pouets, in the municipality of Vilafamés. It is situated at an altitude of 250 metres on an outcrop of red sand (rodé), with a north south orientation. Dry-farmed crops were planted in 1970 with a separation of two metres between stocks. Plants pruned in gobelet, with a low yield, of 2kg/pl. Agro ecological methods are used with vegetation cover in winter and a ploughing each year. Only sulphur powder or solution is used during the spring, and if absolutely necessary, basic copper salts.
---
The harvest: it is always carried out by hand, using baskets of 15kg capacity, from seven in the morning until noon. The grapes are transported to the cellar immediately for the process to begin.
---
The winemaking: on entering the cellar, the grapes are macerated for a period of sixteen days, using the whole grape. Spontaneous fermentation occurs in a fibre tank with the grapes' own yeasts. This spontaneous fermentation is without filtering or clearing, using only grape. There are no additions: neither sulphites, nor clearers, nor acidity correctors etc. The wine was bottled manually without filtering on January 3rd 2020.
---
The sommelier's notes: this is a light, intense wine with medium acidity, bouquets of roasted apple and fennel, typical of the macabeu. A wine for a party, hence its name: Xalera.
---
Recommended consumption temperature: between 6 and 9°C
---
Consume from now until the end of 2024.