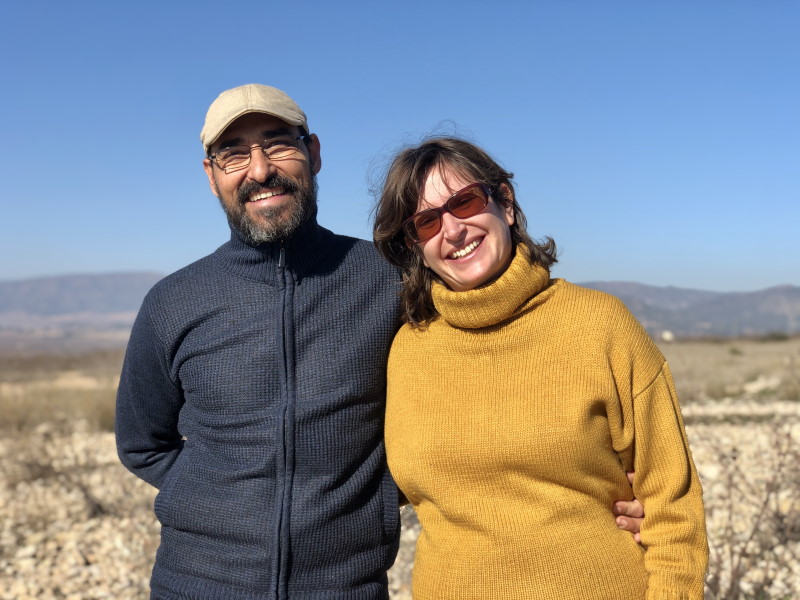 Monòver - Vinalopó Mitjà
Ignacio Mancebo, with his partner Mar, is the fifth generation to take care of the family's land with love and rigorous passion. A wise couple who give a sense of tranquility to our exuberant team. The wines are pleasant and soft, evoking the relaxed atmosphere of a good English gentleman's club where you can share a glass of wine with friends whilst reminiscing.
---
The microcellar is located in the village of Monóver, west of Alicante, where the Moscatel is the quintessential grape. But uniquely, we have chosen his red, nu Monestrell cuvée.

nu 2018
Red wine Monestrell 100%
Alcohol content: 13,5% Vol.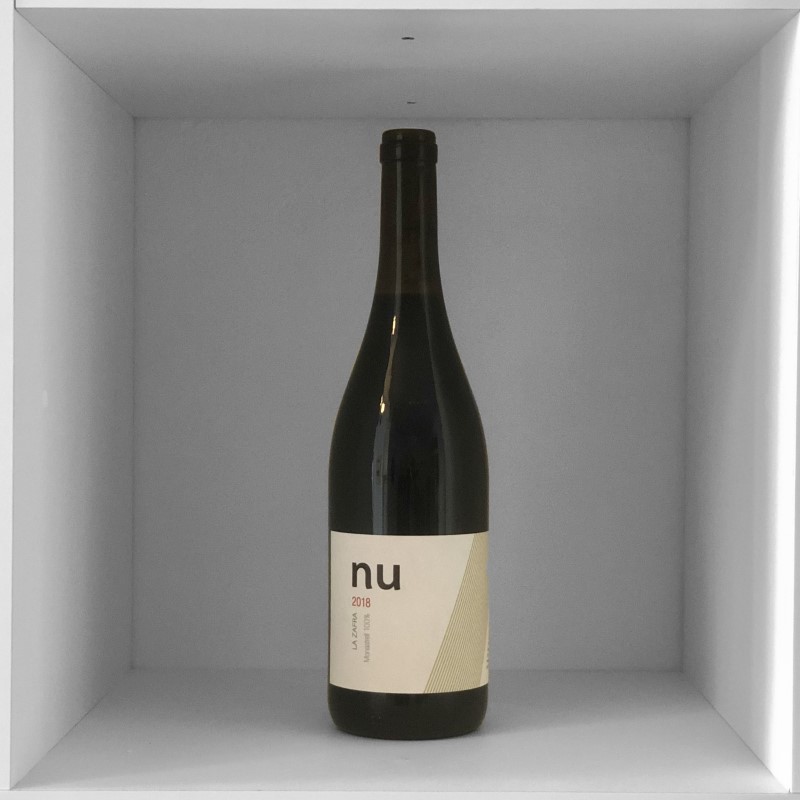 The westerly orientated plot, named Cantalá, is located at 50m altitude on the mountainside in the area of ​​La Zafra, in Monóver. It is a dry land plot with loamy-sandy soil and a large amount of limestone, planted in 2000 in a square frame with 2.85 meters between plants and rows. Gobelet pruning for the vines who have a low yield (2,5kg/pl). Agro ecological management is achieved by animal grazing to control the winter vegetation cover. Sulphur powder is only used during the summer when it's strictly necessary.
---
The harvest: the grapes were harvested manually in boxes of 15 kg in the early morning of September 27th and immediately transported to the winery for preparation.
---
The winemaking: immediately after the grapes enter the cellar, they are put in a container. The grapes are then macerated for eight days. Following this, spontaneous fermentation, due to the natural yeasts, occurs in stainless steel vats for a period of 25 days. A second spontaneous malolactic fermentation takes place thereafter. No fining process is allowed in clearing the wine. No additions: no sulphites, clarifier or acidity correctors etc are added. The unfiltered wine was bottled manually on 9th of July, 2019.
---
The sommelier's notes: the wine is of medium colour with good acidity and balsamic aromas with hints of spices and liquorice.
---
Recommended consumption temperature: 16°C
---
Consume from now.