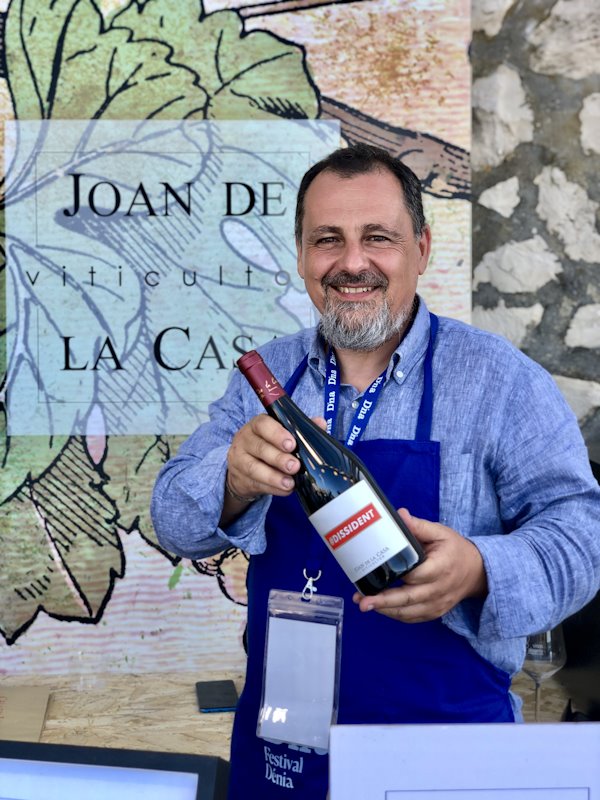 Benissa - Marina Alta
Although Joan Pastor joined the Vi Natural project late in life, we have been working together for some years in the Marina Bancals de Vi winemakers' association. Joan's work has always been very environmentally conscious, both in the vineyard and in the cellar. He was also one of the first to bring orange wine back into fashion, using Muscat d'Alexandria, the white grape variety most present in the Marina Alta. Since 2000, Joan has been experimenting, learning and making wine with his own humility. He makes his wines in stainless steel, barrels and amphorae, young and ageing reds, dry or naturally sweet oranges and recently natural sparkling wines using the ancestral method.
---
The majority of the vines are trained in double cordon de Royat, on a trellis designed by Josep Lluís Pérez, a pioneering and visionary winemaker from Priorat (Catalonia). The aim is to control vigour, reduce production and increase the quality of the grapes, as well as to obtain good phenolic ripening and homogeneity throughout the vineyard. In 2018, the vineyard obtained the ecological certification without any difficulty. In 2022, the first cuvées without additives or added sulphites were put on the market.

#Dissident 2019
Red wine Giró, Sirah and Cabernet Sauvignon
Alcohol content: 15% Vol.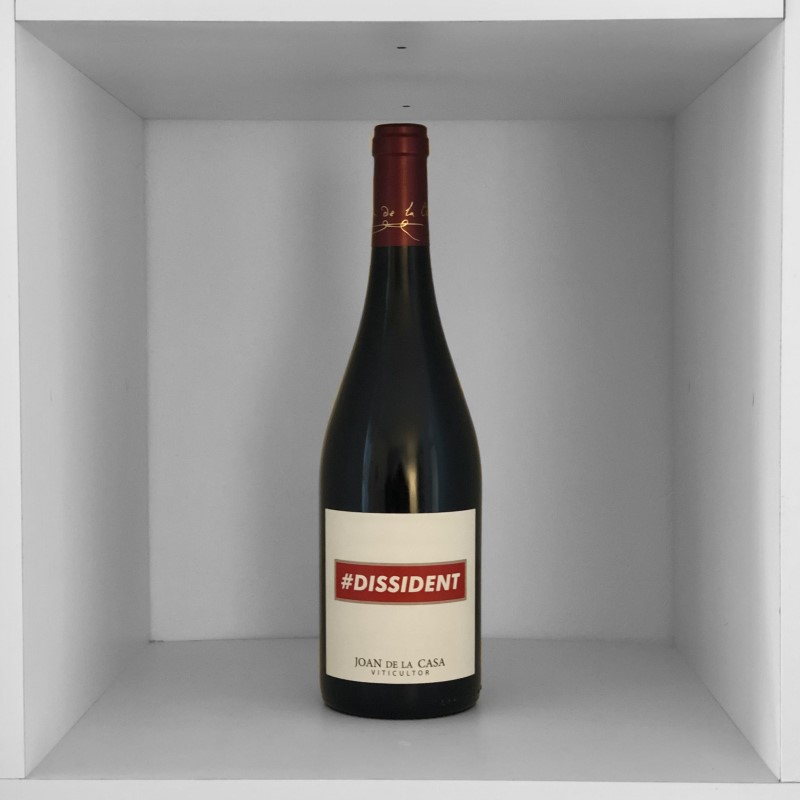 The vineyards are located 150 metres above sea level, with varieties such as Giró, Syrah and Cabernet Sauvignon receiving a great deal of influence from the Mediterranean Sea less than four kilometres away. The soils are made up of white limestone.
---
The harvest: the grapes from each plot are harvested by hand, in 10 kg crates, in the second half of September at their optimum moment of ripeness in order to reach their maximum potential and produce expressive, intense and concentrated wines.
---
The winemaking: once in the winery, fermentation is spontaneous, without the addition of yeast, in stainless steel tanks. No additives or corrections were added. The wine was left in vats for twelve months for natural stabilisation. Bottled on 19 September 2021. 4,340 bottles.
---
The sommelier's notes: hipster, unconventional, alternative, creative and brave to imagine different realities and dare to say or do.
---
Recommended consumption temperature: 16-17°C
---
Consume from 2023.