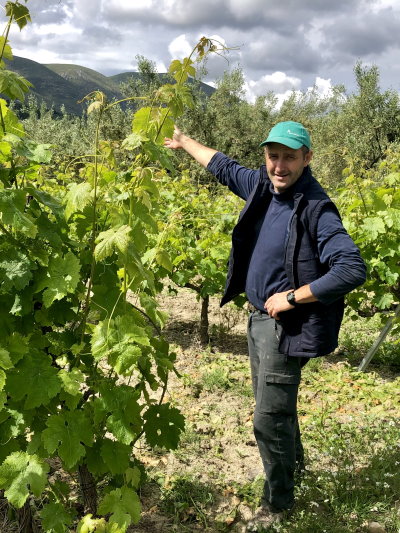 Planes - El Comtat
The ambition of the Vi Natural project is to bring together winegrowers who share important principles such as the defence of biodiversity or the desire to produce natural wines without artifice. Today, there are more than a dozen producers represented with different backgrounds and sensibilities, which is the richness of the project. There is no competition or rivalry, the structure is horizontal and beneficial to all.
---
Cup de la Muntanya is a five-hectare vineyard and winery that has been producing natural wines in the village of Planes since 2016. Inland Alicante has remained very agricultural, the family land of vines (Grenache, Carbernet, Viognier) but also fruit and olive trees are located around the village. We have been workingwith Hilari since the beginning. His availability is exemplary but we do not abuse it.
---
The oenologist is French and makes still white and red wines. The only digression he allows himself is the use of Bentonite, a natural clay that clarifies and stabilises white wine. The prices are more than reasonable and allow us to offer the Albakar at 10 eur.

Albakar 2021
White wine Viognier 100%
Alcohol content: 13% Vol.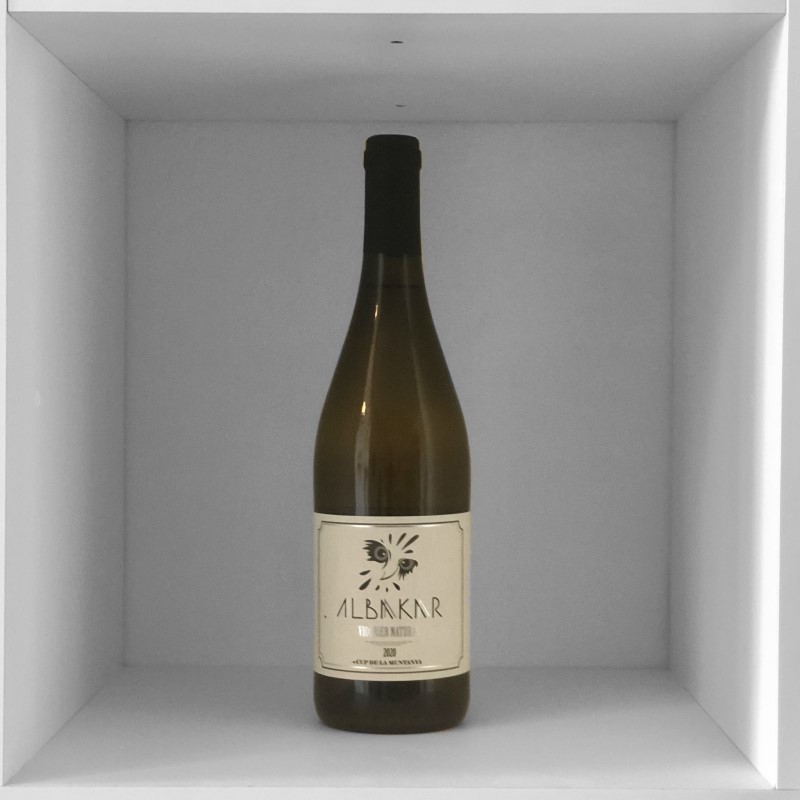 Two south-facing plots of Viognier, an ancient grape variety from the Rhône Valley in France, total 1.27 ha. The vines are between twelve and fifteen years old and are planted in pure clay soil.
---
The harvest: by hand on the mornings of 26 and 27 August 2020 with direct transport to the winery.
---
The winemaking: 72 hours of maceration with the skins to extract all the flavours, fermentation with temperature control to keep it below 20°C. Bottled during the full moons of November and December 2020.
---
The sommelier's notes: Albakar is a full-bodied wine, very aromatic and persistent in the mouth.
---
Recommended consumption temperature: not too cold, between 9 and 11°C to preserve all the flavours.
---
Consume from now.