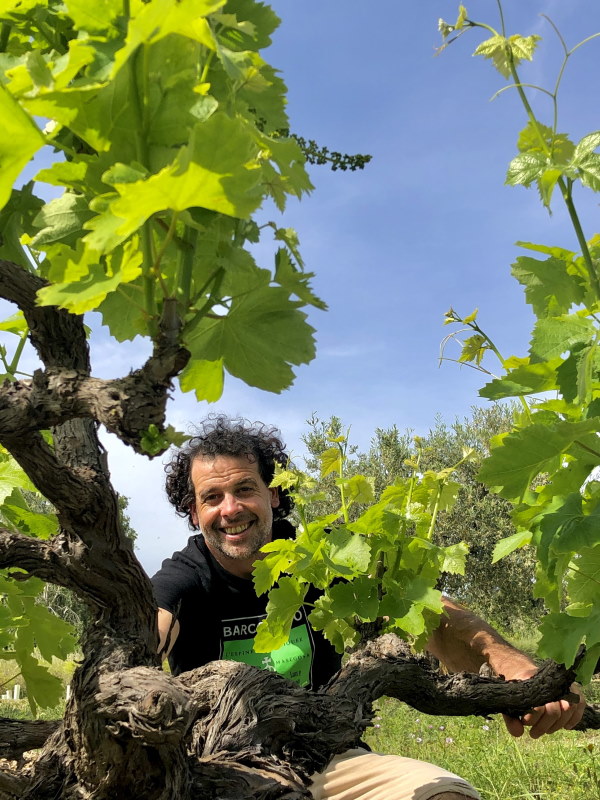 Ontinyent – la Vall d'Albaida
Cris Vanyó is a guy who, legend has it, picks by hand the largest quantity of grapes in the whole Iberian Peninsula! When he finds an abandoned vineyard, often left untended for many years, he picks up a basket, jumps onto the terrace and gives it his all. You could almost call him a wine mercenary. Anything harvested goes immediately to the cellar and then into the barrel, without adding anything. This is the true dictionary definition of fermented grape juice. His enthusiasm drives him to continue harvesting until every last grape is picked, so nothing is lost, either here in Ontinyent or in Catalonia where he works as a teacher. It was there in Terra Alta, where he produced his first barrel in 2015, with the help of Laureano Serres Montagut, another expert natural wine maker with whom Cris continues to collaborate to this day.
---
Be it red, white, clear or sparkling, Cris's creativity is unlimited. He's a demon! His crazy love for the whole wine making process is apparent in every sip. That's the secret of good wine, love and madness. It was difficult to choose a barrel for our selection. In the end the Monestrell was the overall winner.

Ca Rosario 2019
Red wine Monestrell 100%
Alcohol content: 13,5% Vol.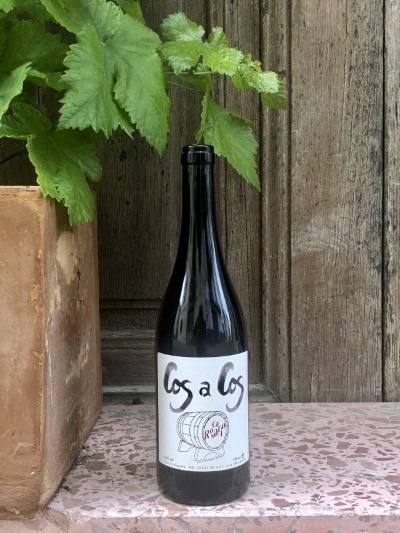 The plot, called the Rosariet vineyard, faces east at a height of 400 meters above sea level, in the shade of Sierra del Torrater (Ontinyent, the Vall d'Albaida). It is a plot of dry land without irrigation, the soil being calcareous-clay. The vineyard has two distinct vines, one twenty-two years old and the other thirty years old, planted in a vertical structure to allow the vines to reach for the sky. The cultivation of the vine is environmentally friendly, the topsoil covered with vegetation which is only cut once a year. The vines are pruned with two 'arms', and three 'thumbs' for each arm.
---
The harvest: the grapes were cut by hand and transported in boxes to the winery on 7th of September, 2019.
---
The winemaking: the grape juice was macerated with its skins, starting with spontaneous fermentation for six days in a stainless steel tank. This was followed by pressing in a manual wooden press, after which the wine continued fermentation in stainless steel. One and a half months after the completed fermentation, the wine was transferred to the barrel. After two months of maceration in new wood it was bottled for Jerôme Chesnot.
---
The sommelier's notes: BRUTAL! (exceptionally robust verging on the brutish!)
---
Recommended consumption temperature: better hot wine than cold water!
---
Consume from 2021.