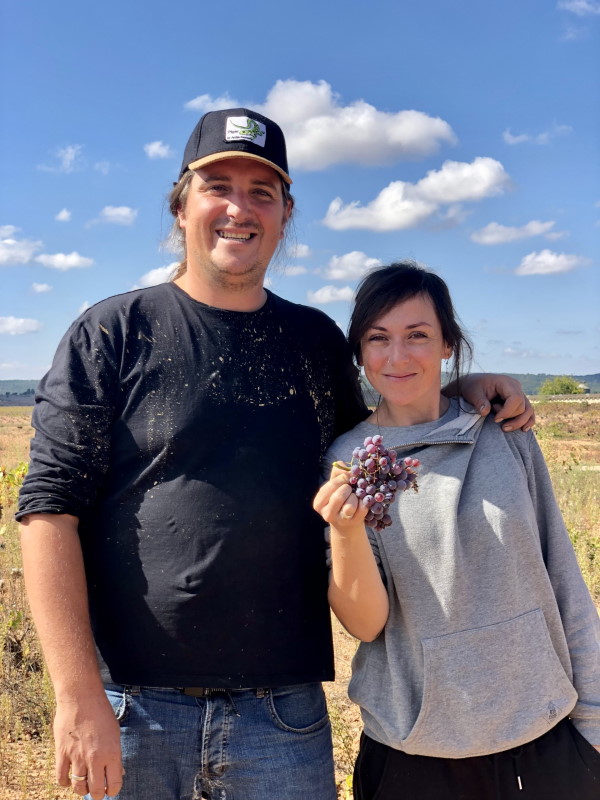 Campo Arcis - Requena-Utiel
75 kilometres west of Valencia is Campo Arcis, a hamlet of four hundred souls lost in the vineyards of Requena at an altitude of 585 metres. Unless you have something to do here, well, you don't go there, which is not our case as we have friends here who make good natural wines. In the centre of the village, the home of Susana and Juan, a couple who have been looking after seventeen hectares of vines since 2014, nine of which are dedicated to Pigar wines. In 2016 they decided to leave the city and move to Campo Arcis full time.
---
The local variety Bobal, Royal, Rosada and for whites Macabeu, Chardonnay, Muscat of Alexandria, Tardana, Tortosi and Valenci, enough material to produce a dozen annual vintages. Whites and oranges, reds, stills as ancestral or Pet' Nat as they say in the Parisian parties, in stainless steel, barrels and amphorae, some with the D.O Utiel Requena.
---
In addition to working in the vineyard, Susana finds time to paint and create the labels of the wines, so much so that her neighbour, Veronica Romero, has asked her to design all her labels. There is the same balance in her work as in the Pigar wines, and a lot of love too. Let's not forget the disgorgers to expel the dead yeast from the ancestrals, homemade and hand-painted, unique pieces to be reserved if you want to get one.

Ancestral 2021
Sparkling wine Chardonnay 100%
Alcohol content: 13,5% Vol.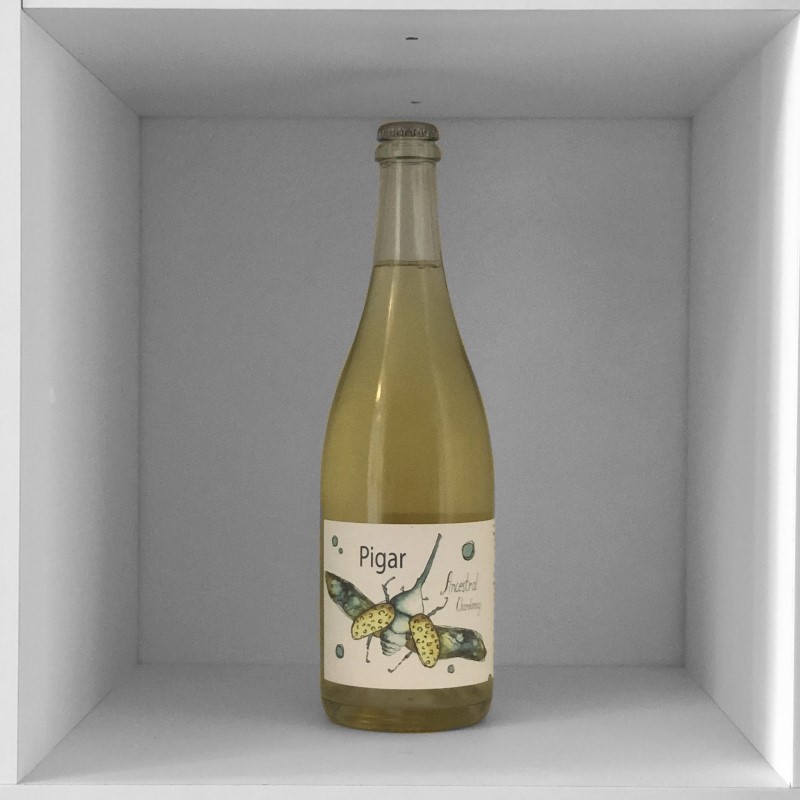 The Chardonnay plot is located in Campo Arcis and is called Casa Alarcon. The pruning is long and double Guyot arcquée, adapted to the vigorous Chardonnay grape. Each vine produces about three kilos of grapes.
---
The harvest: the grapes were harvested manually.
---
The winemaking: natural sparkling wine, an ancestral method which consists of completing the fermentation in the bottle. Direct pressing. Five months of bottle ageing on lees and disgorging by hand. No additives or sulphites, no filtering or clarification. 1000 bottles produced.
---
The sommelier's notes: better than a Champagne!
---
Recommended consumption temperature: between 6 and 9°C
---
To be consumed from now on.