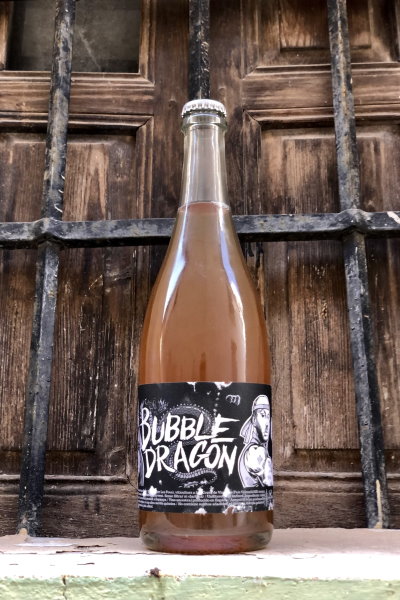 What a great idea Roger Diaz (Les Foes) had with Bubble Dragon, his collaborative Pet' Nat'! But to understand this story, one must first know the ancestral method of sparkling wines still practiced in the region of Alicante and Valencia.
---
Ancestral because it is the original process of sparkling wine elaboration, which simply consists of bottling before the alcoholic fermentation is complete. The truth is that the winemaker has little control over either the residual sugars or the amount of carbon dioxide (CO2), so the wine is more or less sweet and sparkling. The bottles are stored upside down for a few months in order to accumulate the lees under the capsule and to transform the gas into bubbles. Then comes the disgorging operation, which consists of "popping" the cap and thus extracting the lees. The lost wine is made up for with another bottle and a new capsule is put in place, the wine is finally ready to be sold.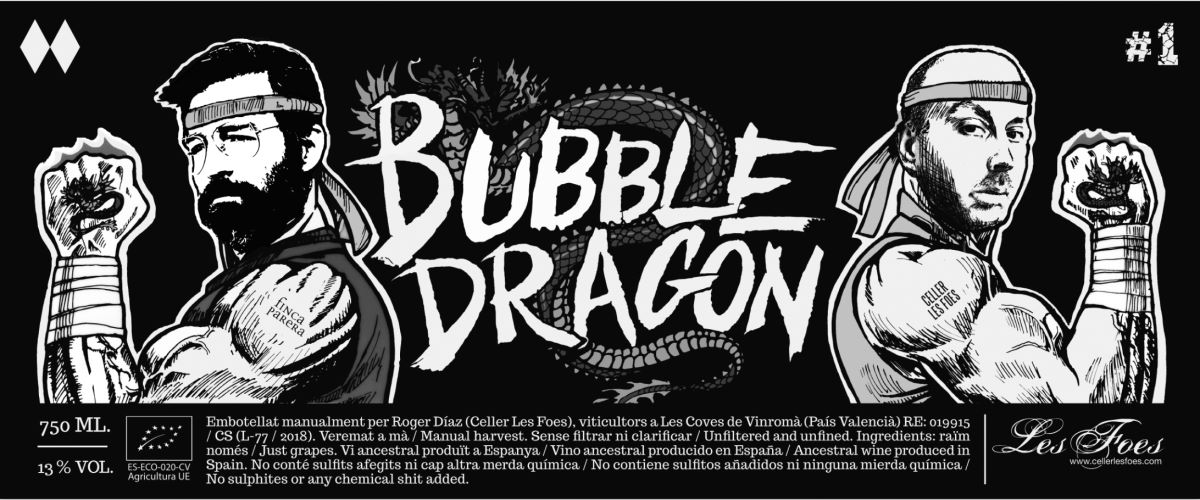 This is where our friend Roger had a fantastic idea, after exchanging a few bottles with a winemaker friend, he compensates during disgorging with the sparkling wine elaborated by his colleague, resulting in a unique wine because the amount of "lost" wine is never the same from one bottle to another. Already two Bubble Dragons have been produced, a first vintage in 2018 with Finca Parera located in Sant Llorenç d'Hortons (Barcelona) and more recently with Bodegas Pigar de Campo Arcis (València). Roger has more than one talent in his bag of tricks, and is the author of the great labels reminiscent of the 1980s video game Double Dragon.
---
Of course, these are natural sparkling wines, neither filtered nor clarified and without any input in the vinification process, only grape "Raim i au!". Roger's idea is already making its own way and new collaborations are emerging between other winemakers, which is also the natural wine philosophy.