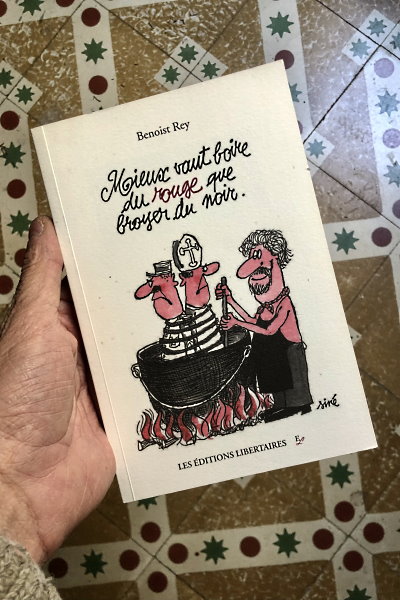 What a privilege, what luck to have known Benoist Rey, a generous and benevolent ogre lost in the Pyrenees.
---
You have to go back to the beginning of the 90's in Montfa, a small village in Ariège where Benoist had renovated a farmhouse into an inn with a few friends and cooked traditional and rustic dishes. A place of encounters and exchanges which led me on the path of authenticity, good food and good drink. Starting with the aperitif, a series of homemade kirs, a Burgundian speciality of white wine and crème de cassis or other fruits graciously served in bottles of Jeroboam, at will. The wine was "from a friend" from the neighbouring Aude department, powerful and tannic. We were not yet talking about natural wine, but it was alive and well, like Benoist's dishes. Endless lunches and evenings with good company and music, rituals and love, the surrounding fields being the ideal place to make love during the late summer days.
---
I remember a show by the poet and musician Michel Vivoux during which I laughed so much that, firstly, I ruined a colleague's professional recording and, secondly, the artist took a break to complain, with great humour. A school of life, good taste and pleasure in a more dusty age. It was called the Auberge des Traouques and we will never forget it.
Mieux vaut boire du rouge que broyer du noir (Better to drink red than to brood), by Benoist Rey, published by Éditions Libertaires, a book of recipes and memories overflowing with excess without any moderation. Cover of Siné with Benoist cooking a cop and a priest, neither God nor master! We see the Chef wearing a kitchen apron right next to his skin, during the summer he didn't wear trousers either, surprising when he went back to the kitchen.