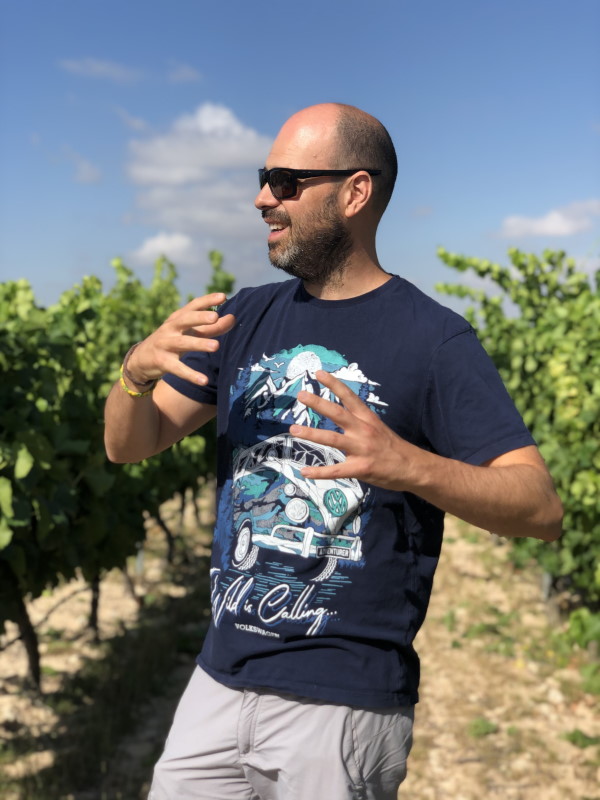 Villena - Alto Vinalopó
Going west from La Marina about 60 km across the mountains of Alicante, is the Mariola Nature reserve and beyond that the plateau of Villena, situated at an altitude of 500m. This is where the winemaker Andrés Carull has his farm Casa Balaguer, dating from the year 1750. Andrés is a young, handsome guy, tall with a well-trimmed beard, who runs a respected wine project. However, he's a family man who only has eyes for his partner Marta and his three children. To juggle family life, along with running a company and practising agroecology is not an easy thing. Luckily the guardian angels of Dionysus and Bacchus always take care of the heroic wine maker.
---
The first selection of natural wines from the project Vi Natural had to reflect the widest possible panorama in terms of producers, grape varieties and taste qualities. It is more than just a business. Andrés demonstrates that it is possible to produce a good and healthy wine, adopting a sustainable viticulture and returning to the fundamentals of ageing. Many would doubt whether it is possible to produce large quantities of natural wine, whilst maintaining a high quality. The project Casa Balaguer proves the contrary, with an ecologically certificated vineyard of 55 hectares producing more than 500 hectolitres each year, with an increasing percentage of natural wine without added sulphites. However, natural wine making is not without risks. It is necessary to be that much more attentive to the vineyard and the process to ensure that the wine evolves as desired. Happily, the result is incomparable for the winemaker, his family, his collaborators and last but not least for the consumer.

La Rambla del Peligrés 2019
Red wine Grenache 100%
Alcohol content: 13,5% Vol.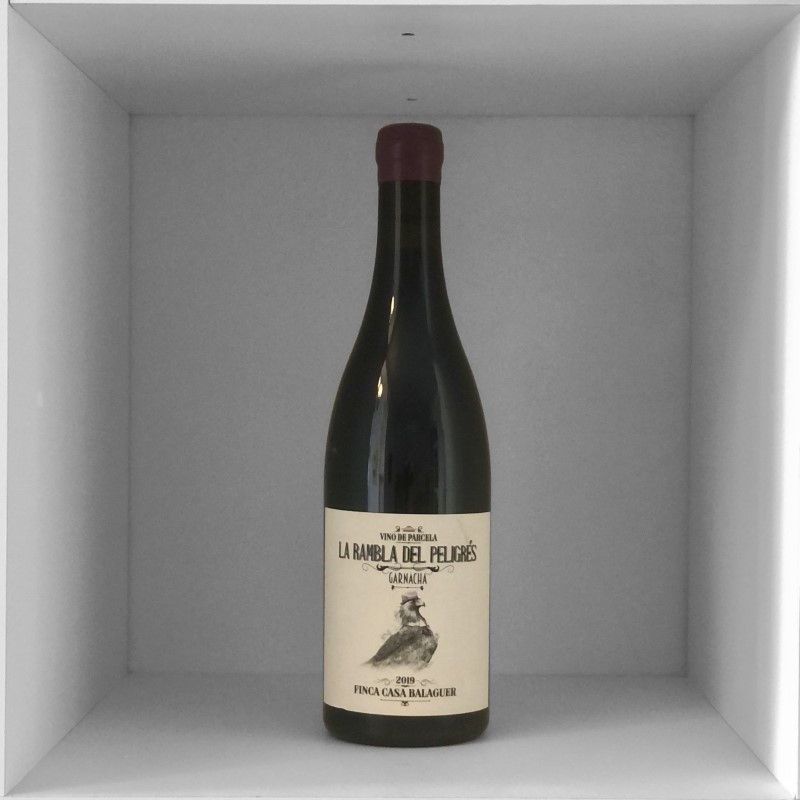 The plot is called La Rambla del Peligrés, at an altitude of 550 metres. The sandy soils were formed by the river's runoff, richly alluvial at it's higher level. The soil is shallow with the limestone bedrock close to the surface.
---
The harvest: carried out manually into 15kg crates in the early morning hours of September 11, 2019.
---
The winemaking: once the harvest is at the cellar, 50% is destemmed but not crushed. The remaining 50% is incubated whole, without scuffing or crushing. Once in the tank the grapes are tread barefoot. The wine ferments in cement vats with wild yeasts and only the slightest agitation, nothing more. Then comes the malolactic fermentation in new French oak barrels, followed by another period in cement vats, where it remains for six months until bottling. Without any clarification, filtration or any additional sulphur it was bottled on Monday April 6, 2020, a fruit day with waning moon.
---
The sommelier's notes: fresh fruit, summer ripe and exceptionally juicy.
---
Recommended consumption temperature: 16°C
---
Consume from now.