Each year from 2020, the team from vinatural.org will select six natural wines without sulphites, from six different winemakers and offer them for sale. Only 100 cases are available at a fair price for the vine-growers. The cuvées were selected between December 2019 and March 2020 and have spent four months in the winery at Casa de Vi Natural (Vall de Gallinera).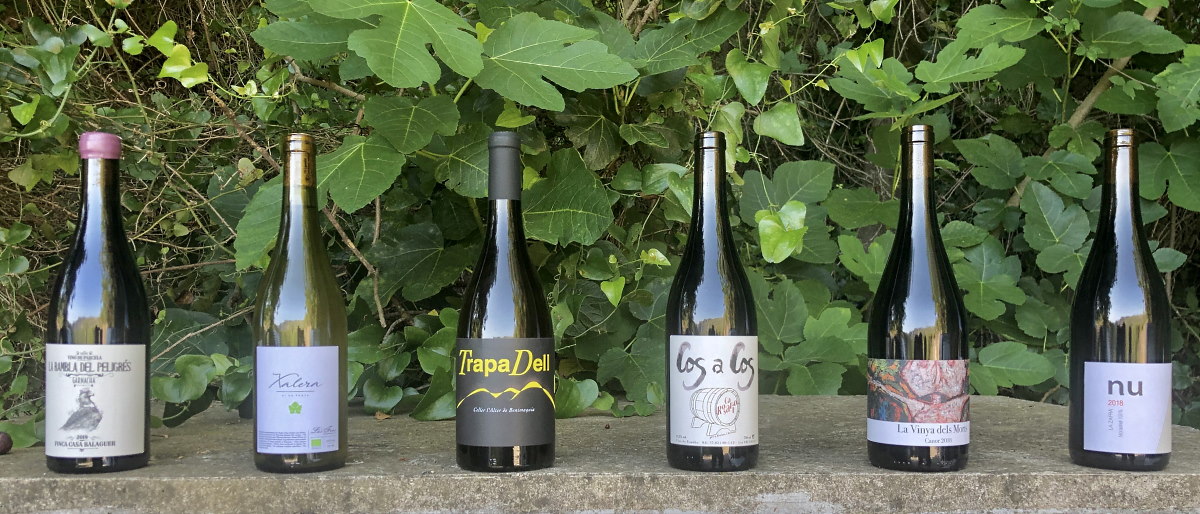 • 1 La Rambla del Peligrés 2019
Finca Casa Balaguer (Villena)
Red wine Grenache 100%
---
• 2 Xalera 2019
Celler Les Foes (Les Coves de Vinromà)
White wine Macabeo 100%
---
• 3 Trapadell 2017
Cellar l'Alter de Benimaquia (Teulada)
White wine Trapadell 100%
• 4 Ca Rosario 2019
Cos a Cos (Ontinyent)
Red wine Monestrell 100%
---
• 5 Vinya dels Morts 2018
Vinyologia Canor (Benissa)
Red wine Giró (Grenache) 100%
---
• 6 nu 2018
Bodega La Zafra (Monòver)
Red wine Monestrell 100%
19 /100 cases available
100 cases, six wines, a memory for life,
Six vineyards in the Valencian Community, passionate about their land,
Six natural, organic, living wines,
Six exclusive, unusual and extraordinary wines,
Six wines to share and enjoy.
Limited to 100 cases.
Price: 120 euros the case of six bottles
Including delivery, packaged in a shockproof polystyrene box.
Tasting notes, little gifts and access to the exclusive area of the Vi Natural website.
Paypal payment or transfer accepted.
Delivery to customers in June 2020.